Indonesian Terrace : Special area of West Java SMEs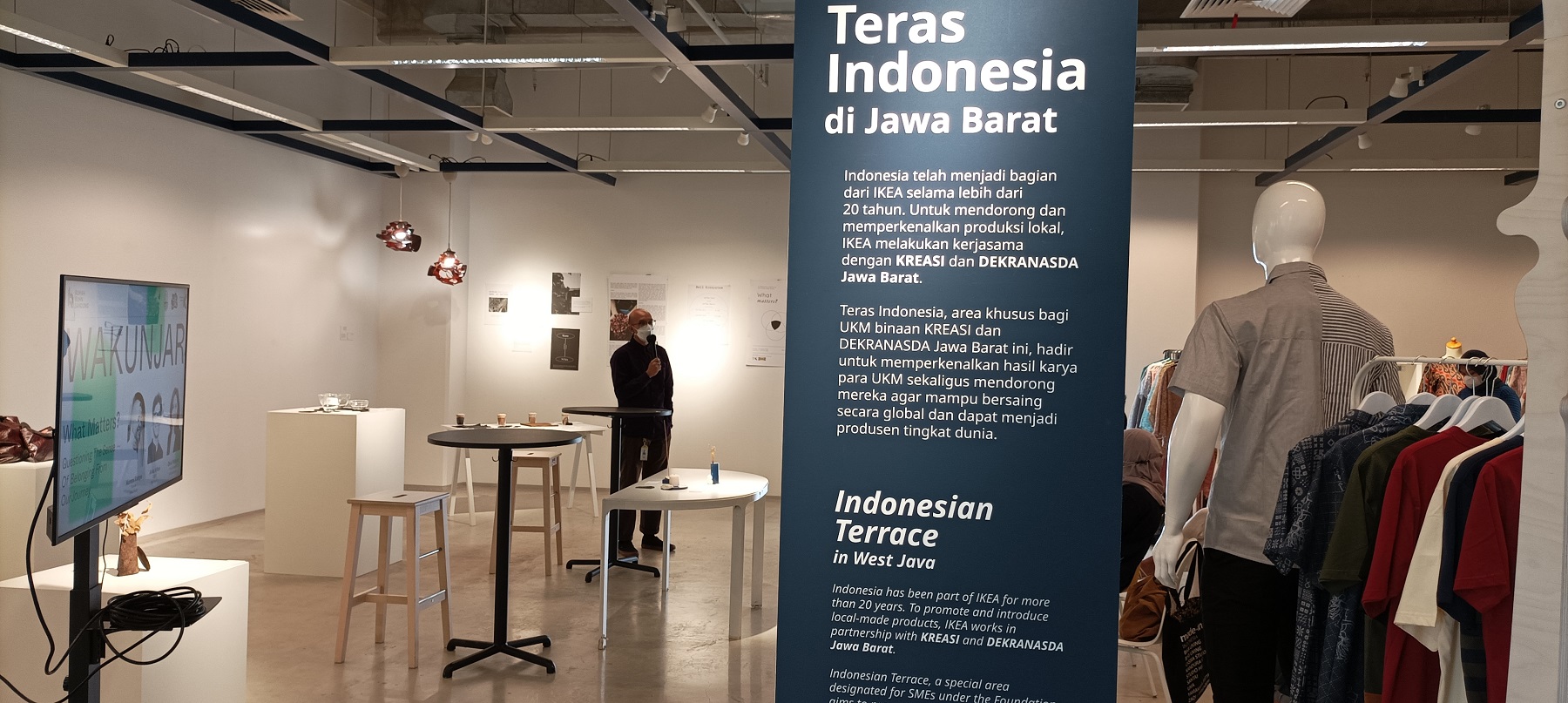 Indonesia has been part of IKEA for more than 20 years. To promote and introduce local-made products, IKEA works in partnership with KREASI and DEKRANASDA Jawa Barat.

Indonesian Terrace, a special area designated for SMEs under the Foundation, aims to promote the work of the SMEs in order for them to be able to compete globally and become world-class producers.