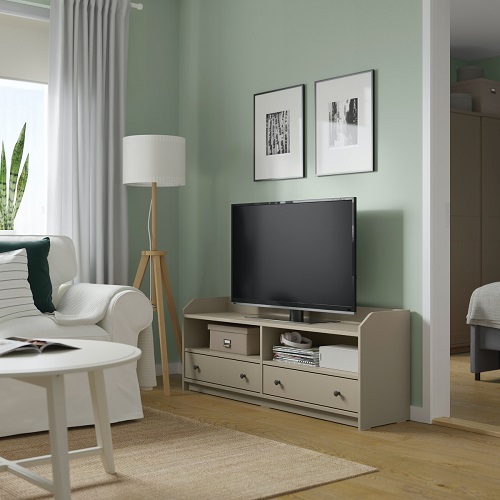 Traditional design meets modern function​
Built for clever functionality, this TV bench has 2 drawers where you can store remote and game controls – and cable management to keep all cables tidy.​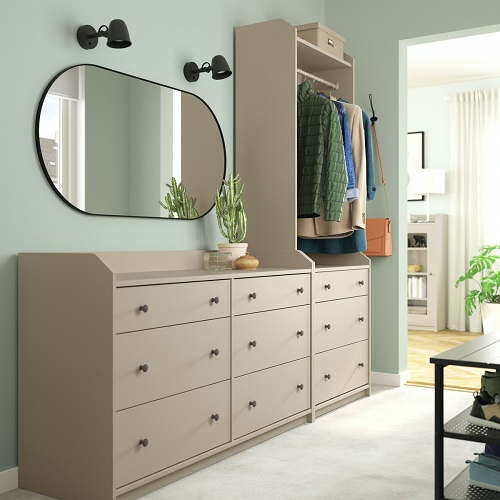 Combine units to suit your needs​
With a wide range of options, HAUGA easily adapts to meet your needs. Since side-by-side pieces form seamless units, you can tailor combinations at will to match the specific layout and requirements of your home.​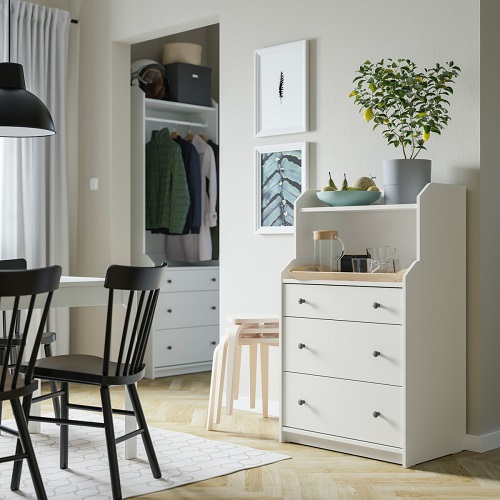 Bedroom, living room, any room​
With a style mixing traditional lines with a modern touch, the HAUGA series has a timeless look that blends well with other furniture. It's a solution that isn't limited to a spesific setting of your home. Instead, place it where it serves you best.​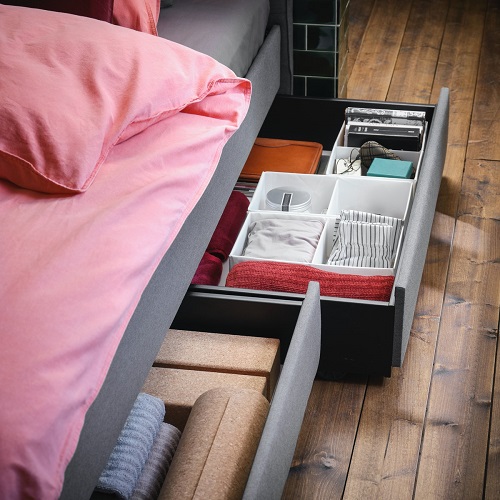 Your horizontal helper under the bed​
Besides swallowing a mountain of stuff, multifunctional solutions like these under-bed storage boxes help maximise the use of space (and virtually eliminate the need for vacuuming under the bed).​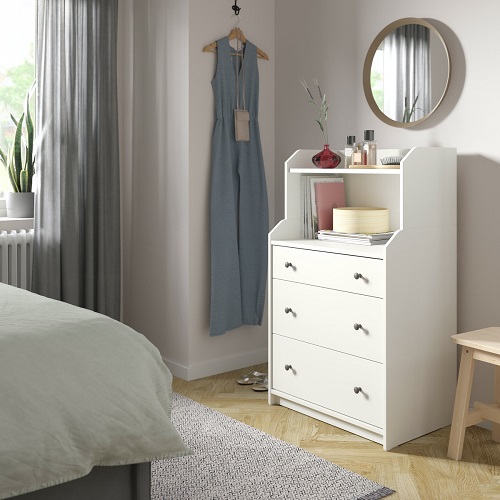 Hide away the clutter, show off your favourites​
While the bulk rests safely in drawers, you can keep your favourite accessories in view. This chest has 3 drawers for hidden storage and a top shelf that really enhances your favourite things on display.​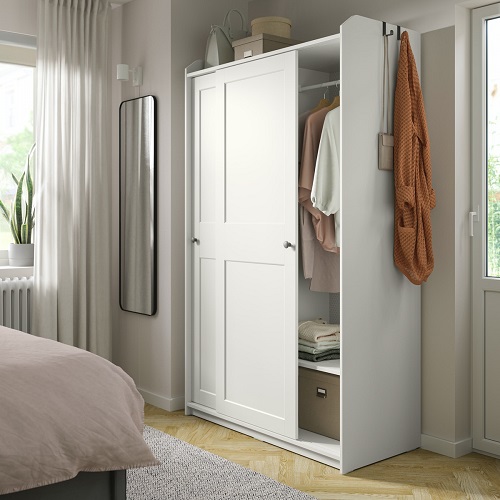 Hang or fold? It offers both possibilities​
Perfect for folded as well as long and short hanging garments. Sliding doors allow more room for furniture because they don't take any space to open. You get a handy place to hang your bags, bathrobe and accessories on on the side of the wardrobe by adding SKOGSVIKEN hooks for door.​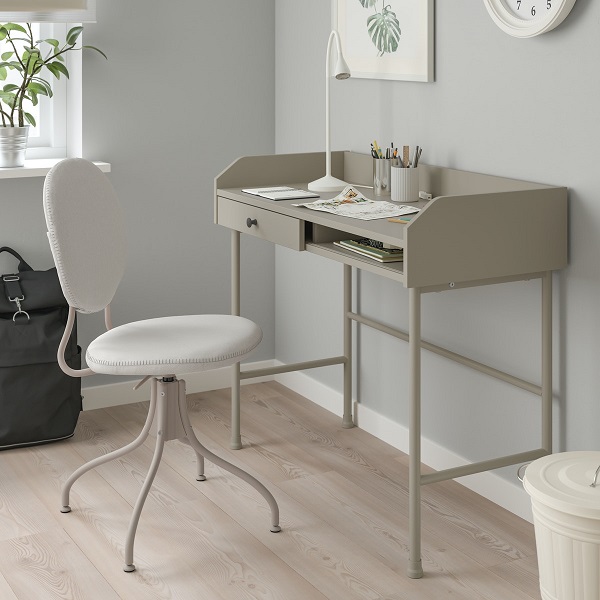 Desk with smart storage solutions​
Perfect for study or work from home. The desk has a compartment under the table surface with a sliding front. You can slide the front from side to side to cover a part of the compartment and the items you store there. It's easy to keep sockets and cables out of sight but close at hand with the cable outlet at the back.​