This is our solution for celebrating special moment together at home. The family throw a party to celebrate their twin daughters' birthday. Due to the pandemic, the event is being held at home. To add more fun and festivities, they virtually 'invited' their extended family and friends via video conference. Let's see how they set this birthday party and get inspired.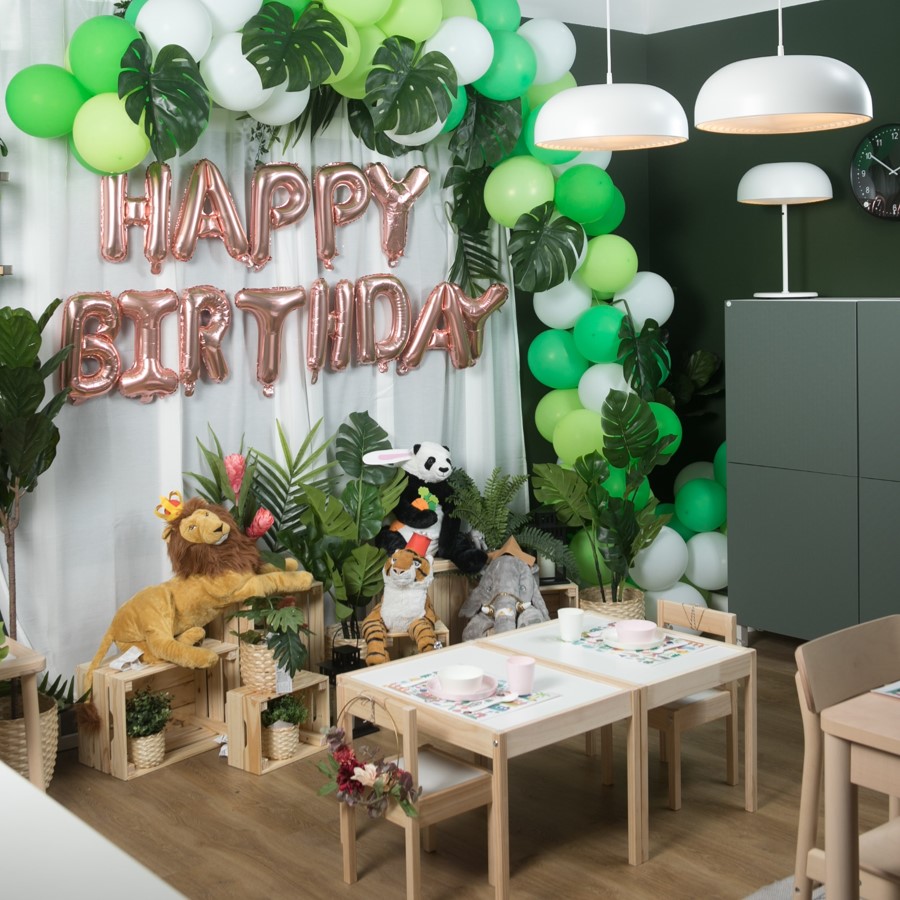 Choose the theme and decorations
This family chose a jungle theme for the twin's birthday with the variety of green colours, animal soft toys, wooden crates, and pink accent for the added feminine touch.