Sharing bedroom in a small space
Create a cosy bedroom that is easy to share despite of the small size. Keep the room simple and functional that meet all the needs of both the parents and the child to have their own relaxing comfort zones. With the use of roomy storage underneath the bed to keep all the shared stuff organised.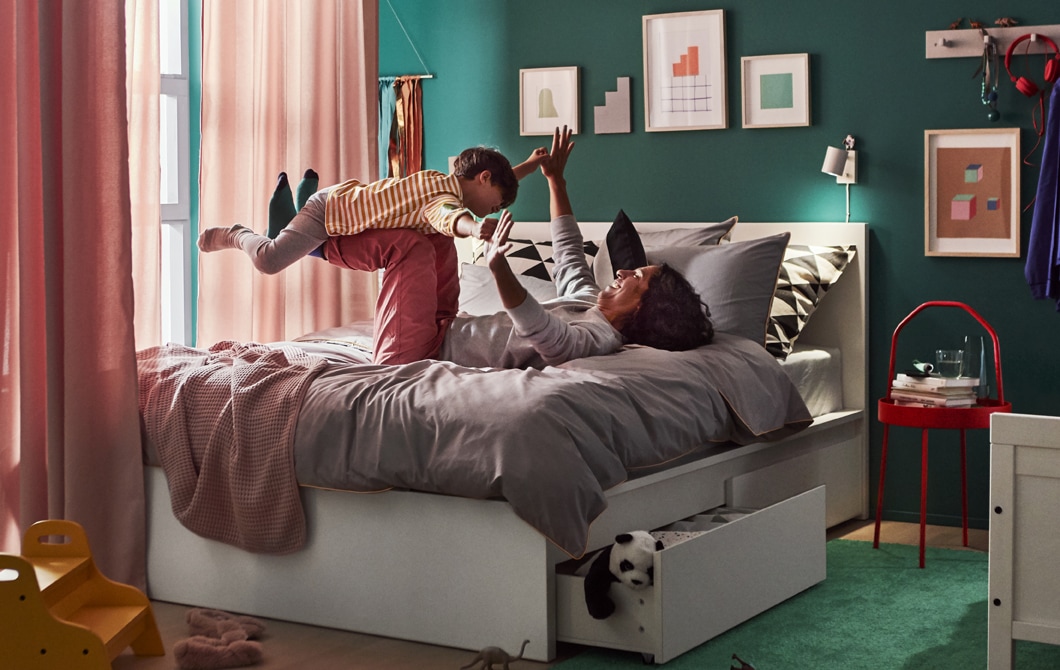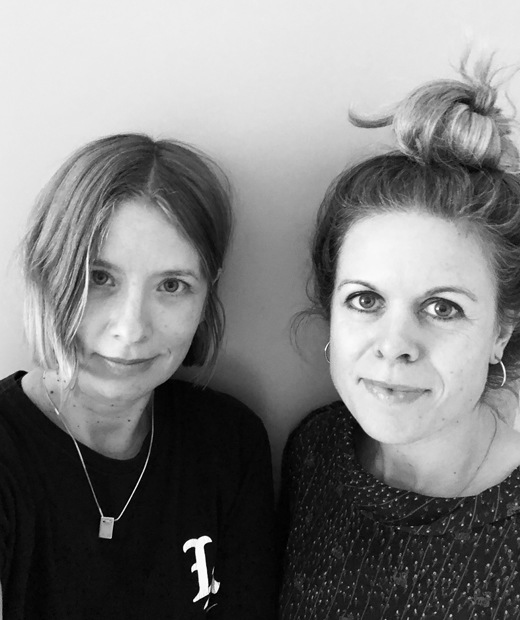 Meet the designers
Interior designers Emma Persson Lagerberg and Emilia Ljungberg were set the challenge of creating a small-space home with character, on a budget, to fit a family of five. 'We wanted to create a colourful home that felt playful, new and modern, with smart solutions to meet all their needs.' Using flexible furniture, rooms within a room, and smart storage, here's how they did it…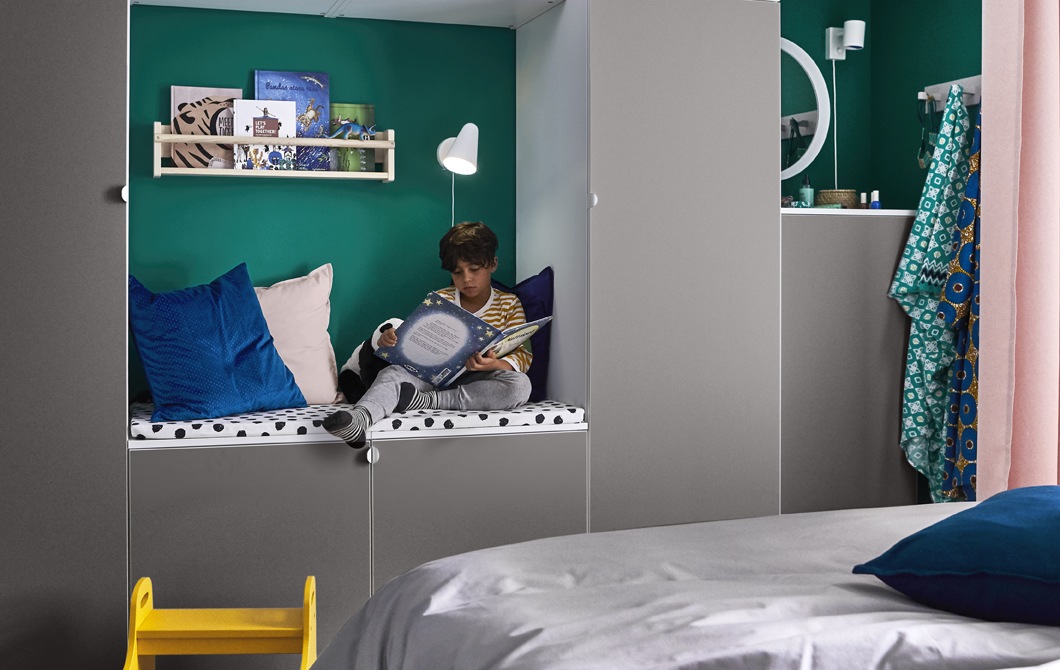 "Storage is crucial, especially when it can double as other things; in the first shared bedroom we used PLATSA to create a reading nook for the youngest child, as well as a "getting ready" space for their mother"
Emma, interior designer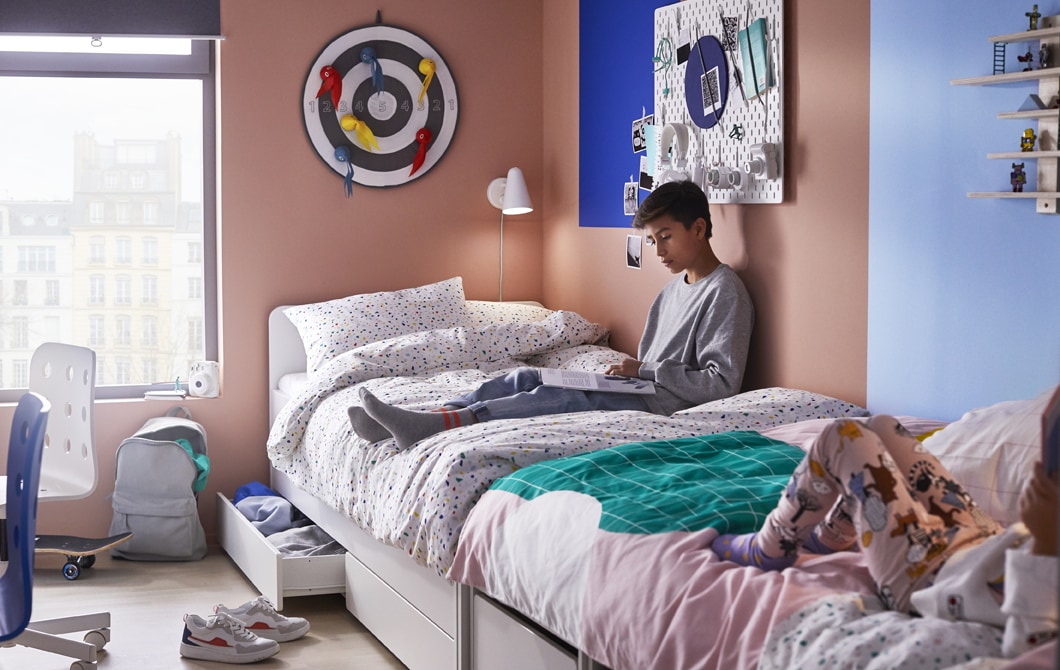 Shared spaces
The second bedroom is divided into two equal-sized spaces using colour blocking, with tandem desks. 'It gives the kids the chance to take ownership of their side,' says Emilia. 'The SLÄKT bed has a pull-out bed underneath for sleepovers and drawers for extra bedlinen. A reading light is a must for bedtime stories, and as it only lights up the area needed it means no one else is disturbed.'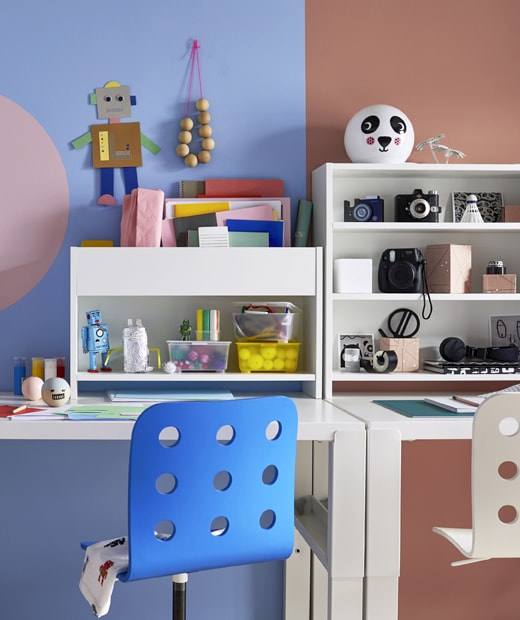 We love to see our customers get creative with our products. Go for it! But please note that altering or modifying IKEA products so they can no longer be re-sold or used for their original purpose, means the IKEA commercial guarantees and your right to return the products will be lost.
Made By
Interior designers: Emma Persson Lagerberg, Emilia Ljunberg
Photographer: Martin Cederblad