Health Protocols at IKEA Store
Covid-19 prevention steps
In line with the IKEA commitment for the health and safety of IKEA visitors and co-workers, IKEA has taken preventive measures of Covid-19 virus in the IKEA Store area.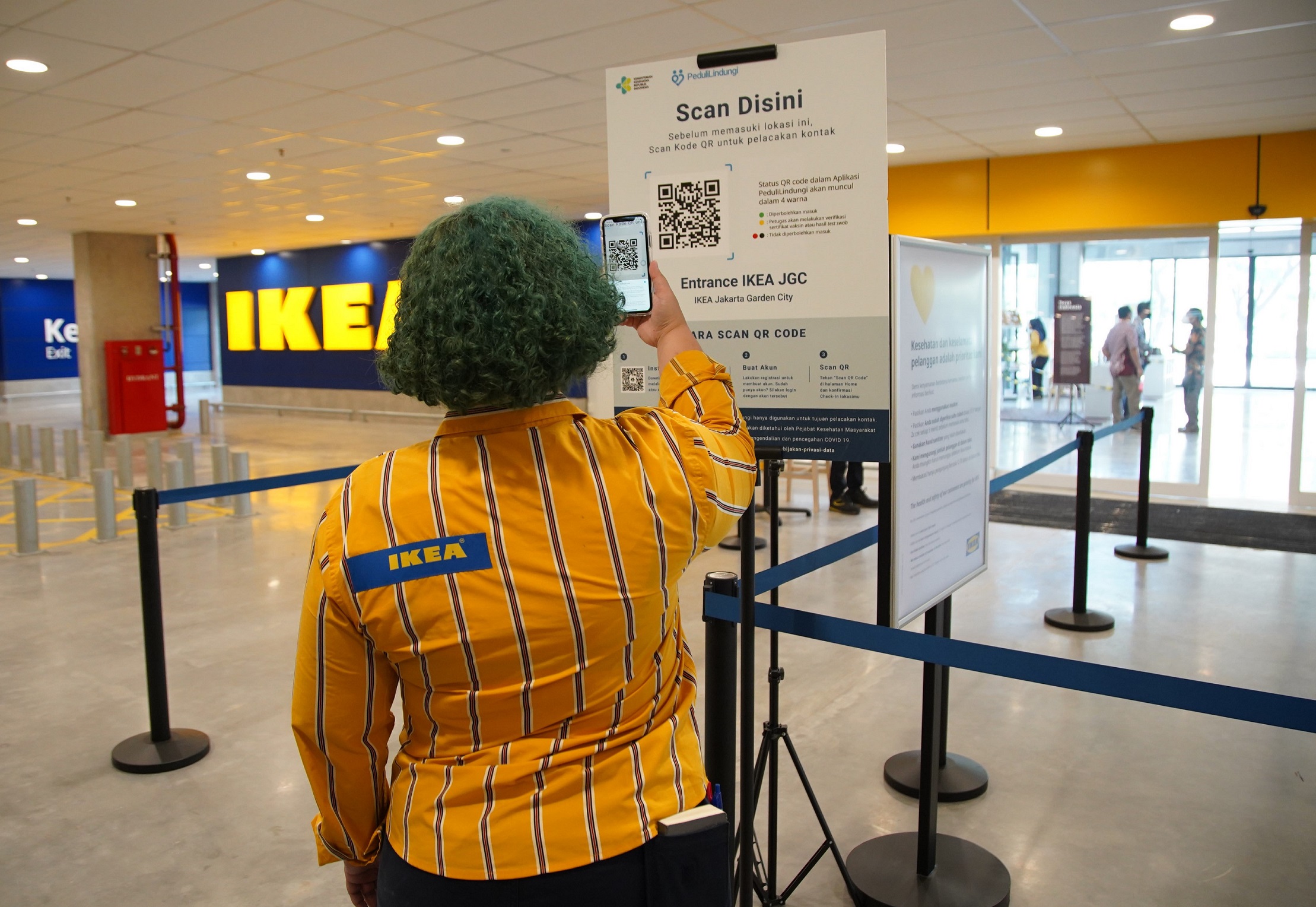 Visitor screening
Following the current Government's Regulation, below are the conditions that apply at IKEA stores:
Download PeduliLindungi app. Make sure you have registered in the PeduliLindungi application.
Use the PeduliLindungi app to scan the QR Code at the IKEA store entrance and show the results to our officers. Only customers with green status are permitted to enter the IKEA store, with the exception of customers who are unable to be vaccinated due to medical reasons and must present a certificate/reference from a doctor. Re-scan the QR Code at the exit gate when leaving the IKEA store
Children under the age of 12 must be accompanied by a parent, and children aged 6 to 17 must show proof of vaccination at least for the first dose.
Foreign Nationals (WNA) or Indonesian Citizens (WNI) who have been vaccinated abroad and the vaccine certificate has not been integrated into the PeduliLindungi account, can show the vaccine certificate (digital or physical) and Passport or other identity cards.
IKEA reserves the right to refuse entry to any visitors who do not follow with government regulations.
Please download the Peduli Lindungi app before visiting IKEA stores for your convenience. Check the store's operating hours here.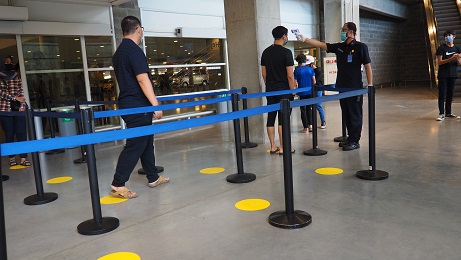 Temperature check
Every visitor and IKEA co-worker who enters the store area, a body temperature check is performed to ensure the temperature does not exceed 37.5 degrees Celsius. We strongly recommend to use double mask for extra safety.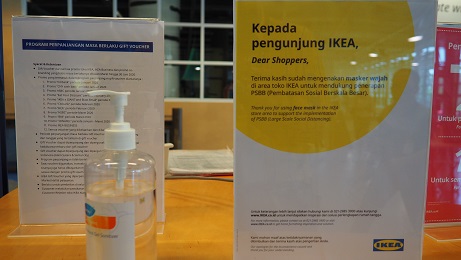 Provided hand sanitizers and hand washing facilities
Every visitor or co-worker who enters the shop area is encouraged to wash their hands at the sink located near the entrance area and use hand sanitizers that are placed at several points.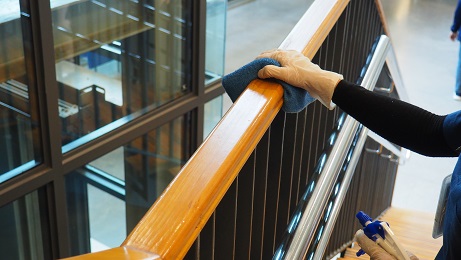 Regular cleaning
In order to keep the IKEA store area hygienic, we regularly disinfectant throughout the store area.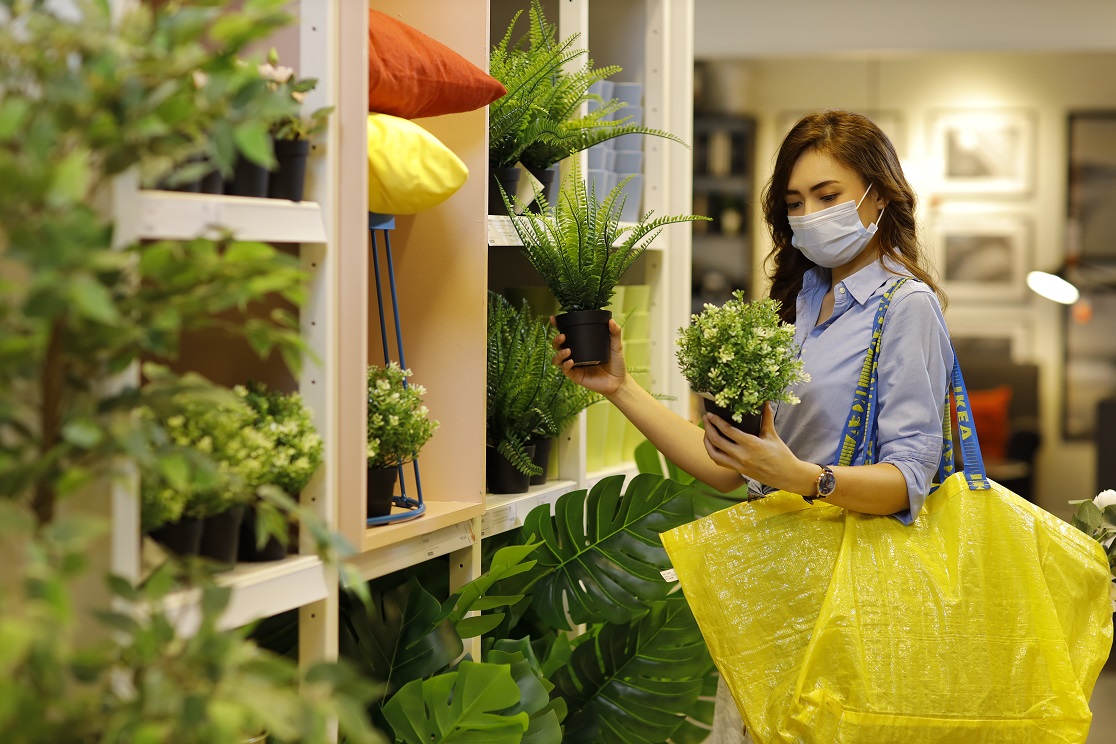 Implementing 3 M protocols
When shopping at the store area, IKEA encourages visitors and co-workers to wear face masks (double mask recommended), keeping a safe distance from other customers and not to gather in groups, and wash their hands or use hand sanitizer.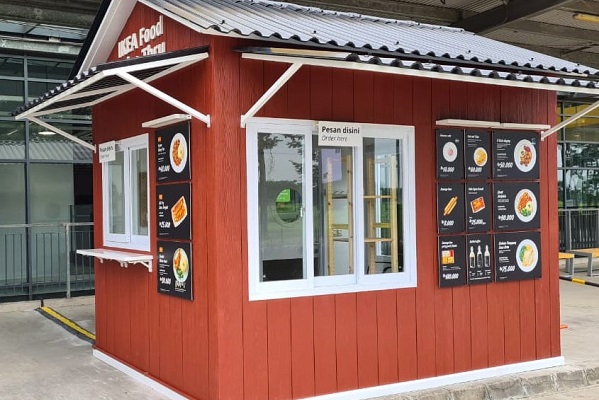 Provided IKEA food drive thru
Enjoy IKEA Food at home. Order at our drive thru, on Whatsapp take away and via GoFood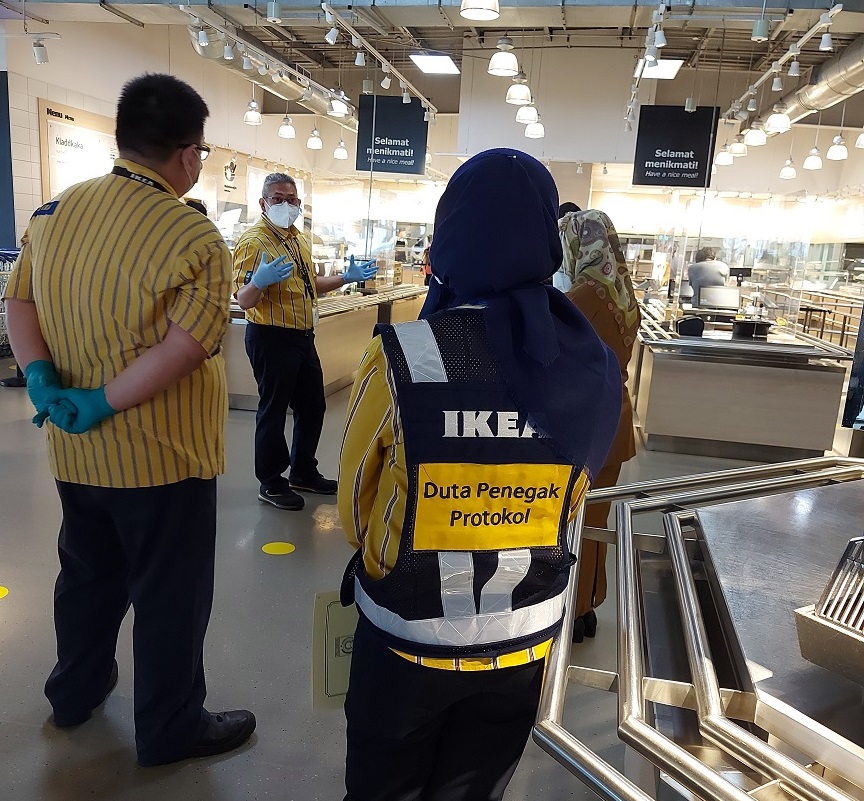 Established Covid ambassador for IKEA Store
We have Covid ambassadors who are in charge of monitoring to ensure that health protocols are implemented at the store area.
Delivery and assembly service
The health and safety of co-workers and customers are priority for IKEA. For this reason, all IKEA co-workers and delivery / assembly co-workers must have their body temperature checked to ensure the temperature does not exceed 37.5 degrees Celsius. In addition, the use of hand sanitizers, face masks and gloves is highly encouraged when assembling products at the customers' houses, thus creating a safe environment when working.