Scandinavian design meets modern Africa
The story of ÖVERALLT began a few years ago when IKEA teamed up with Design Indaba, a global creative network and online publication, to learn more about what is happening in the contemporary African design sphere.
This turned out to be the start of a collaboration – the first of its kind. In-house IKEA designers teamed up with ten different African designers and artists within the fields of architecture, fashion, sculpture and furniture design. Together they explored modern African rituals in urban environments. The results? Limited edition collection ÖVERALLT.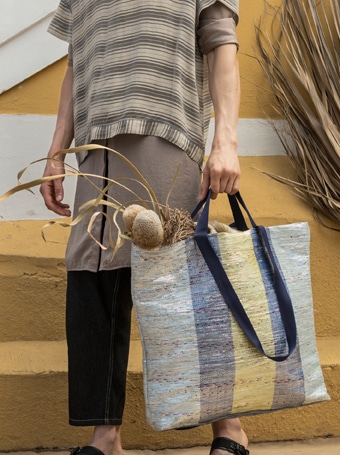 Here's a sneak peek; 33 pieces, mixing modern ideas with traditional craft, designed to create more room for
gathering, expressing oneself and creating new, better habits together. Including larger pieces of furniture, tableware, textiles, and a fashionably sustainable tote bag
amongst others – get ready for ÖVERALLT.