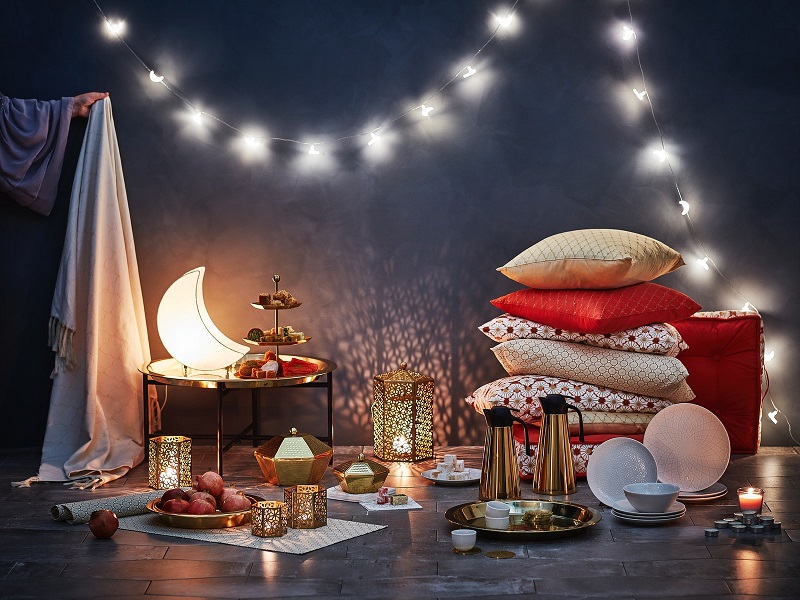 Collaborating with a Lebanese designer, Nada Debs, IKEA proudly presents the LJUVARE collection that combine Middle Eastern style with IKEAs democratic design. Means "more delightful" in Swedish, LJUVARE is dominated by gold-coloured things and perfect to make your home more festive this year.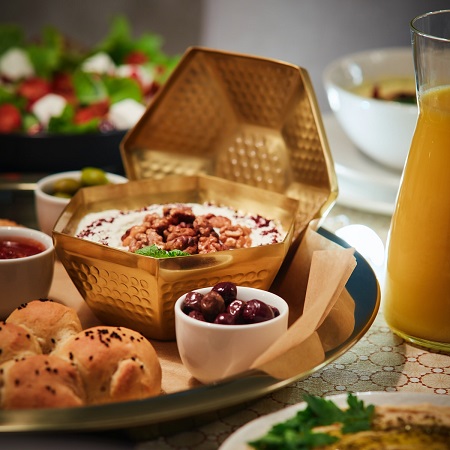 Shine bright on your special feast
Serving food and snacks on plates and trays is common in the Middle East, especially at family dinners and special feasts. With the golden, hammered LJUVARE hexagonal serving bowls, your table setting will also shine a little extra.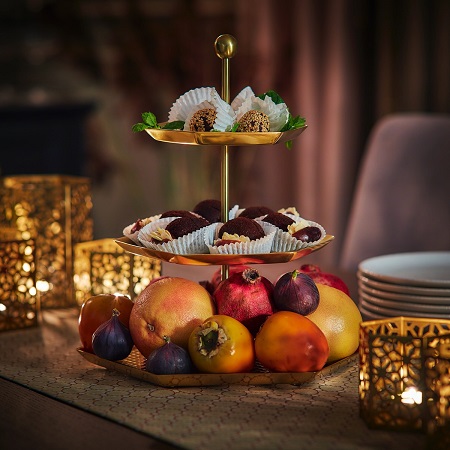 When Middle East meets West
LJUVARE serving tray represents two cultures, Middle East and West. The forms are based on the hexagonal shape which is a geometric shape often used in Middle Eastern design, and the serving stand is a contemporary take on the traditional cake trays of Europe.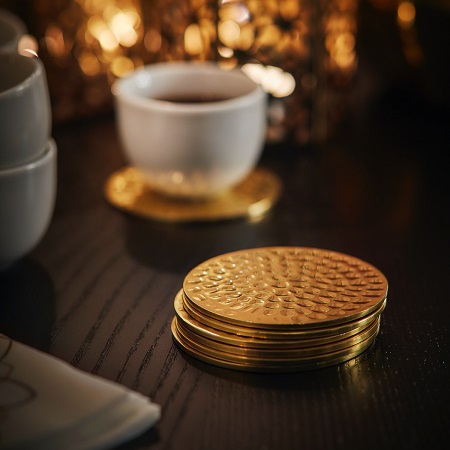 The beauty of traditional metalwork techniques
LJUVARE is made with traditional technique called chasing, a hammered metal technique that has been used all over the world since ancient times. The metal is worked from the front by hammering with various tools to create beautiful patterns and shapes.
Perfect for celebration and everyday use
Besides making your celebration more festive, LJUVARE is also useful for any daily activity. Like our LJUVARE vacuum flask, it looks beautiful and elegant to serve drinks on your special feast, and you can use it for preparing tea or coffee at breakfast.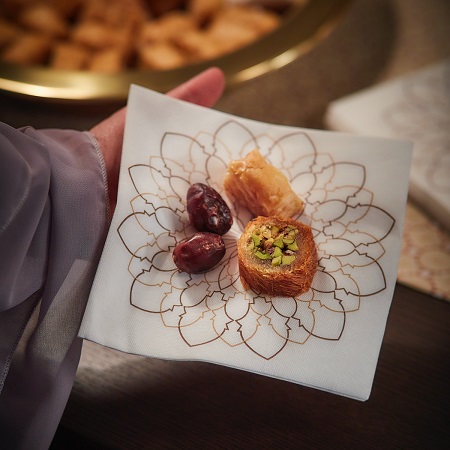 Beautiful pattern in every piece
Building a pattern from the middle and letting it expand to the edges is common in the Middle East. The same technique is used for LJUVARE collection. The placement allows you to enjoy the pattern before the food is served.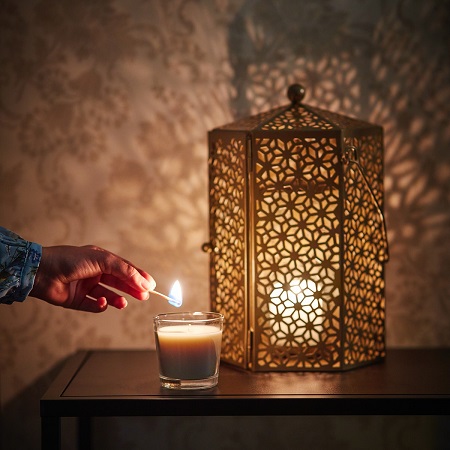 Feel the warmth in elegance
LJUVARE tealight holders are made of gold-coloured steel, a colour that represents wealth to us in the Middle East. The hexagon shape and punched pattern create a play of light and shadows that spreads a warm feel on your dinner table.